The way we move the world
Norway is one of the world's largest shipowning nations and one of only a few countries with a complete maritime cluster. The cluster consists of internationally leading companies that design, build, operate and sell ships, and supply equipment and services. At the core of this cluster are the shipowners. They make up the largest segment of the maritime industry. The Norwegian Shipowners' Association represents Norwegian controlled shipowning companies in the international, regional, and offshore shipping segments.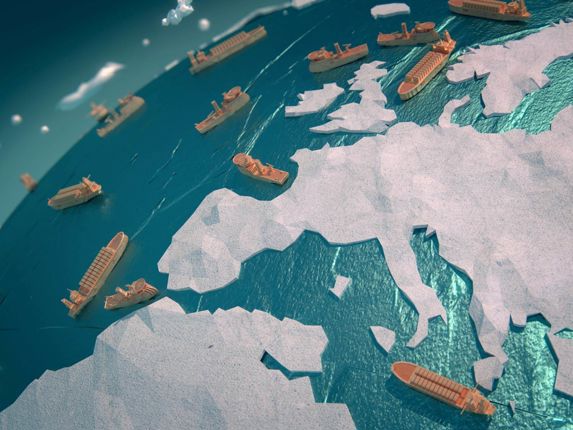 Towards zero emissions
Norwegian shipowners have taken a leading role on the path to decarbonisation of the shipping industry. In 2020 our members committed to a climate strategy aiming to become climate neutral in 2050, and from 2030 only order ships based on zero-emission technology. Over 90 percent of shipping companies believe they will reach the goal and be climate neutral by 2050, in line with the Norwegian Shipowners' Association's climate strategy.
Maritime Security
Our members operate all over the world and are rapidly affected by global geopolitical events. At the same time, the Norwegian fleet represents a unique contingency planning resource for the Norwegian authorities and our allies.
The associations' contingency planning department assists Norwegian shipping companies in their work with preparedness and security and is also the operational link in NORTRASHIP, ensuring that shipping resources are available to the Norwegian authorities and allies in emergency situations.
Members of the Norwegian Shipowners' Association automatically qualify for membership in NORMA Cyber.