Troubled waters and co-operation under pressure
Norwegian shipping companies are manoeuvring in increasingly challenging geopolitical waters. The backdrop of political security is changing rapidly as a result of the war in Ukraine, a more strained relationship between the USA and China and the aftermath of the corona pandemic. The changes present new challenges and new opportunities for shipping.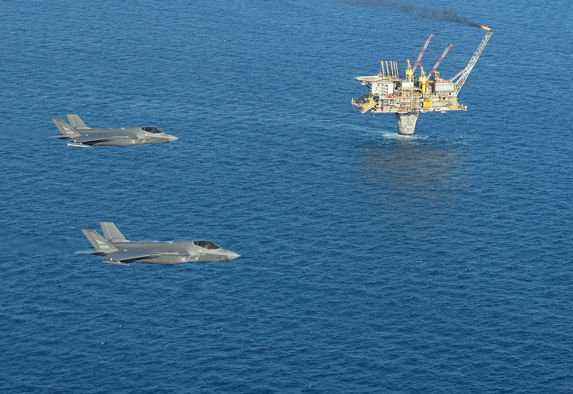 Shipping companies cite challenges with deliveries, an increased need for security measures surrounding business and higher commercial risk as some of the consequences of a changed political situation.
"Technology development, economics and trade have become important elements of international power rivalry and sound assessment of the political risk is becoming increasingly important for business. The ability of companies to handle several crises at the same time and ensure the flexibility to meet different scenarios will be crucial for competitiveness in a more troubled world. The Norwegian Shipowners' Association attaches great importance to following geopolitical developments and determining the possible consequences for shipping," says the Norwegian Shipowners' Association's Chief Executive Officer Harald Solberg.
Cooperation under pressure
"The last few decades have been characterized by growth in the global economy, cross-border trade interaction and an ever-closer interconnection of international supply chains. The pandemic challenged security of supply and showed us how vulnerable long supply chains are. At the same time, the industry showed that it was able to maintain supply lines even through a very extensive crisis with closed borders. This also shows that shipping is a robust contributor to basic supplies of both goods and energy," says Solberg.
Today, we see that more and more countries are introducing protectionist measures to protect their own industry and jobs nationally. For the maritime industry, this may translate into a change in trade patterns. From a macroeconomic perspective, reduced interaction may amplify already strong inflation. Shipowners, and especially deep sea shipping companies, are very negatively affected by global protectionism.
Increased protectionism has been a trend over time. Another tendency that can be seen is that like-minded countries choose to trade more with each other, which can lead to greater regionalization of the global market, so-called 'friend-shoring'. With the war in Ukraine and the West's oil and gas sanctions against Russia, such a tendency is already evident in the energy market. In the long term, regionalization will limit the ability of business to freely invest in and cooperate with actors from all countries. In such a situation, the political backdrop will have to be taken into account to a greater degree when considering cooperation partners.
"The new geopolitical picture challenges us and will lead to changes in many value chains. At the same time, we believe international cooperation is more important than ever before. We need cooperation to secure supply chains and combat common challenges, and we need international cooperation to maintain and develop international regulatory regimes and regulations, including in the IMO and the broader UN system. Norway's ability to defend and promote its own interests and values in a new multilateral landscape will become increasingly important," says Helene Tofte, Director of International Cooperation and Climate at the Norwegian Shipowners' Association.
USA-China relations
Since opening up for more international trade, China has experienced strong economic growth and is now the second-largest economy, behind the USA. The global economy has depended on affordable production in China and the country has become the factory of the world. But, in recent years, the USA has tightened its stance towards China and there has been increased rivalry. There is a party-political consensus in the USA on the current policy line, which is to limit China's global position of power.
The EU has put greater emphasis on interaction with China, but recent developments, both Xis increasingly authoritarian style and his ties with Putin, have affected relations in a more negative direction. We see from this year's member survey that shipowners, especially those shipping companies that engage in deep sea transport, are affected to a great degree by increased tensions between the USA and China.
"The question of Taiwan's development has led to a sharpened relationship between the USA and China, and the former economic rivalry has today increasingly taken on a character of political security. Increased tensions could have major political and economic consequences and weaken international stability. For shipping, such a situation could have significant consequences and scenarios for further development in the region are among the issues the Norwegian Shipowners' Association will put more work into in the time to come," says Audun Halvorsen, Director of the Security and Contingency Planning department at the Norwegian Shipowners' Association.
War in Europe
Russia's brutal and illegal invasion of Ukraine has changed the political security picture in Europe and Norway dramatically. The framework for international trade and goods transport has changed abruptly, and three of four shipping companies report that operations have been affected by the ongoing conflict.
"The West's forceful response and imposition of historically stringent sanctions have been absolutely necessary and must be continued to stifle Russia's ability to wage war and challenge international stability and security. Shipping plays a key role in this and must be given the opportunity to contribute to sanctions regimes through clear and predictable frameworks, while at the same time being able to maintain other essential value and supply chains," Halvorsen says.
Economic sanctions are being increasingly used to counter new political security threats and can be a very effective mechanism. Shipping companies put great emphasis on following applicable sanctions regimes. At the same time, sanctions can have significant consequences for shipping companies and other industry players, both financially and operationally. In the Norwegian Shipowners' Association's member survey for 2023, 8 out of 10 state that the war in Ukraine has had a major or very large impact on the shipping company. This applies regardless of segment. Shipowners have been particularly affected by higher prices and costs.
"International sanctions have a major impact on international shipping and shipping companies. In addition, the war is being felt through increased costs, challenges related to deliveries and supplies, lower availability of seafarers and closed sea routes. Today, the war has the character of a war of attrition, and we must prepare ourselves for the fact that this situation will persist over time," Halvorsen says.